2021 Rates
ALL RATES INCLUDE GOLF CARTS
WEEKDAY (MONDAY – THURSDAY)
| | |
| --- | --- |
| REGULAR | $50 |
| SENIOR 60+ | $40 |
| JUNIOR (WALKING) | $20 |
| TWILIGHT (3:00) | $40 |
| LEAGUE (9 HOLES) | $25 |
| ALL DAY PLAY | $70 |
| WARM UP RANGE | $3 |
| LARGE RANGE | $8 |
WEEKEND (FRIDAY – SUNDAY) + HOLIDAYS
| | |
| --- | --- |
| REGULAR | $60 |
| TWILIGHT (3:00) | $40 |
| ALL DAY PLAY | $85 |
SPRING & FALL (BEFORE MAY 13 & AFTER OCTOBER 1)
RESIDENTS OF FYRE LAKE
| | |
| --- | --- |
| INDIVIDUAL | $1600 |
| VETERAN/SENIOR 55+ | $1100 |
| COUPLES* | $2200 |
| FAMILY* | $2700 |
| JUNIOR (13-18) | $500 |
NON-RESIDENTS OF FYRE LAKE
| | |
| --- | --- |
| INDIVIDUAL | $2100 |
| VETERAN/SENIOR 55+ | $1300 |
| COUPLES* | $2500 |
| FAMILY* | $3000 |
| JUNIOR (13-18) | $700 |
| CORPORATE (4 INDIVIDUALS) | $12000 |
*Couples and Family must be 'same family' living in household
ALL MEMBERSHIPS INCLUDE: Unlimited Golf, Cart and Range, CDGA Handicap, Personalized Gift, 10% off in Golf Shop, League Membership Included 
JUNIOR: Monday – Friday anytime, Saturdays and Sundays after 1:00
VETERAN/SENIOR: Monday – Friday anytime, Saturdays and Sundays after 1:00
CORPORATE: Anytime, No Cart Fees or Guest Fees All Season Long
| | |
| --- | --- |
| MENS LEAUGE | SOLD OUT |
| LADIES LEAGUE | SOLD OUT |
| COUPLES LEAGUE | SOLD OUT |
| 5 ROUND PASS** | SOLD OUT |
| 10 ROUND PUNCH CARD** | SOLD OUT |
| RANGE | $400 |
Mens League – Tuesdays at 5:30 for 16 weeks
Ladies League – Wednesdays at 5:30 for 16 weeks
Couples League – Fridays at 5:30 for 8 weeks
**No Day or Time Restrictions
**Packages may not be split with other golfer
COACHING RATES 2021 / ALL LESSONS WITH TRACKMAN
| | |
| --- | --- |
| SINGLE COACHING SESSION | $75 |
| 5 SERIES COACHING SESSIONS | $350 |
| SINGLE JUNIOR COACHING SESSION | $50 |
| 5 SERIES JUNIOR COACHING SESSIONS | $225 |
| CALLAWAY CLUB FITTING | $75  |
Mark is a dedicated PGA coach focused on helping golfers achieve results and enjoy the game. He has worked with players of all ages and skill levels and created and developed all Junior and Ladies Programs at Ridge. Mark coached Brother Rice High School and Saint Xavier University Men's and Women's golf teams. Mark brings his focus and passion everyday to all his responsibilities in the community. As a result, he has the ability to develop and hone the performance of all his students. Additionally, he is a US Kids Master Instructor and a member of the Positive Coaching Alliance. His enthusiasm, positive attitude and love of golf come together to provide and exceptional golf experience to all his students. Mark has been awarded Illinois PGA Player Development of the Year in 2016 and 2018.
SOLD OUT FOR THE 2021 SEASON
| | |
| --- | --- |
| FYRE PLAYERS CLUB | $400 |
| JUST PAY CART FEES AFTER 1:00 | $18 |
Unlimited practice balls and use of the practice facility
Free afternoon green fee (cart fee applies $18)
Monday – Sunday after 1:00
Complimentary golf clinics throughout the year
10% discount on merchandise
Member rates for club events
7-day advance tee times
Play all season long at Fyre Lake, a Jack Nicklaus Championship Golf Course with the Fyre Players Club.
A unique program that enables golfers of all levels to play more, improve their skills, and better enjoy the game. For just $400 annually (April 1 – October 31), Fyre Players' Club members enjoy an array of special discounts and privileges at Fyre Lake Golf Club.
1057 Fairway Ln
Sherrard, IL 61281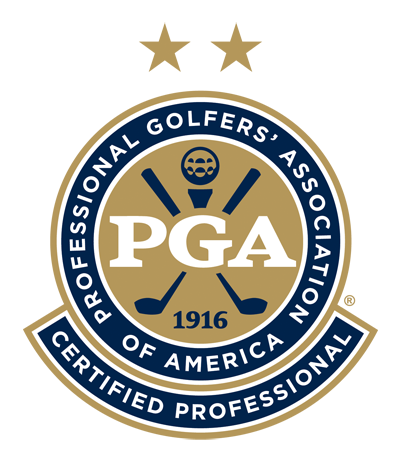 (309) 749-9044
fyrelakegolfclub@icloud.com